Dining
Some cities are known for one specific cuisine - guess you can say that we're lucky. From our classic 1904 Steak House to our expansive Great Food Exposition Buffet, River City has plenty of mouthwatering dishes that your taste buds are yearning for. Combine our vast selection with our world-renowned chefs and it's no wonder our award winning restaurants have earned a reputation for being the Best in St. Louis.
keeping you up-to-date
The Beerhouse: Open daily for lunch and dinner.
Sunday – Thursday: Noon – 10 p.m.
Friday & Saturday: Noon – Midnight
Please use casino bars or beverage servers for all drinks; self-serve beverage stations will be closed.
Asia Noodles:
Friday – Monday: 6 p.m. – 2 a.m.
The Great Food Exposition: Closed
1904 Steak House: Closed
Cibare Italian Kitchen: Closed
Burger Brothers: Closed
Club 38: Closed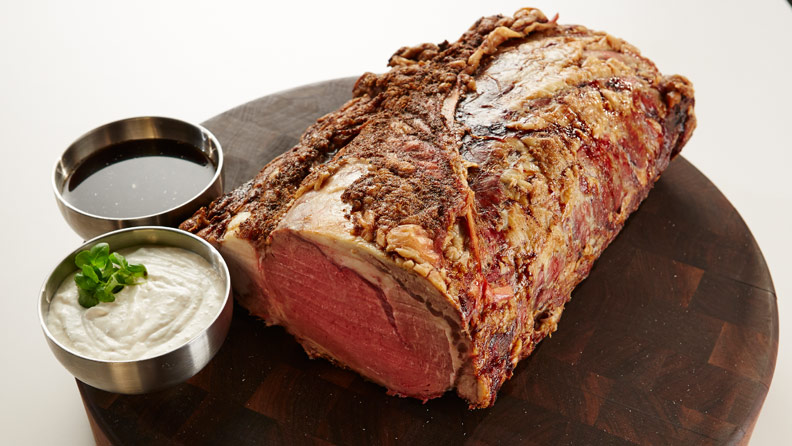 Welcome to the capital of flavor country. Here, world-class chefs freshly prepare and expertly plate culinary masterpieces in rows of delectable choices. Regardless of which dining station you visit, you'll find a mouthwatering dish that is sure to take you on a culinary adventure.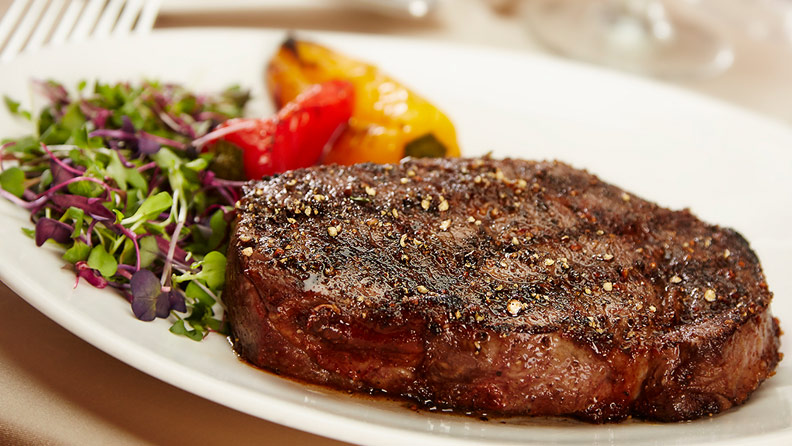 From Seared Skuna Salmon and Lobster Bisque, to Oysters Rockefeller and juicy prime cuts, 1904 Steak House has something to delight every taste bud at an equally tasty price point. Pair your unforgettable meal with our 120 wines from around the world.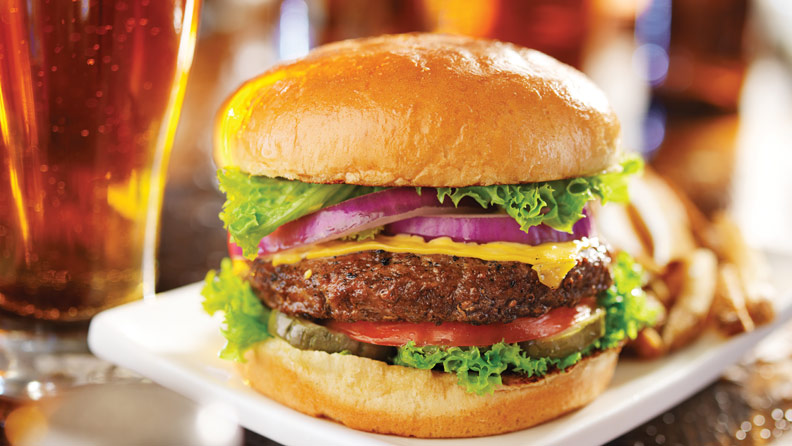 Enjoy food and drinks at our 20-foot communal table, specially designed for munching, mingling and pairing food, friends and beer. We have more than 100 types of microbrews from around the world and 30 beers on tap (including River City's own house brew, 1904 Lager).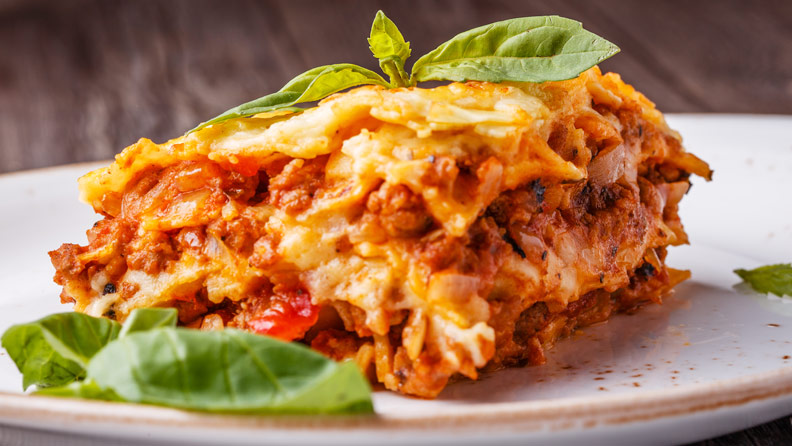 From the communal wooden tables and walk-up counter with imported meats and cheeses, to the fresh baked breads, hand-rolled pastas and Italian wines and cocktails, everything about Cibare Italian Kitchen is steeped in Mediterranean charm for a truly authentic dining experience.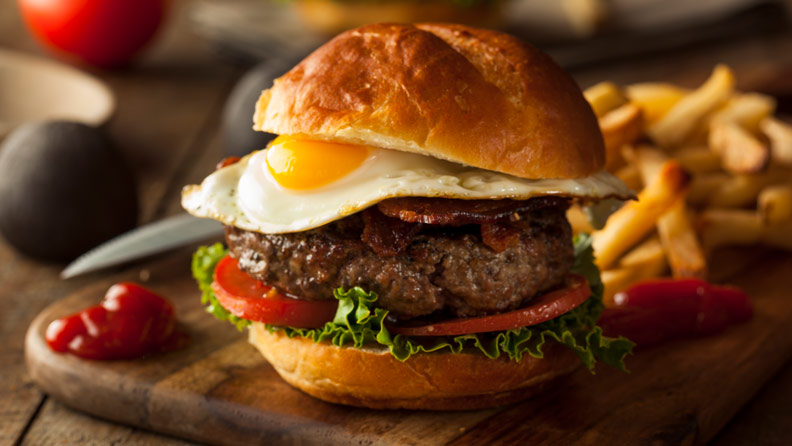 Our founding fathers knew the value of a well-cooked meal. That's why we have a Burger Brothers at River City, a burger restaurant that holds itself to a bygone standard where each patty was cooked to perfection. Burger Brothers pays homage to the golden age of fast food.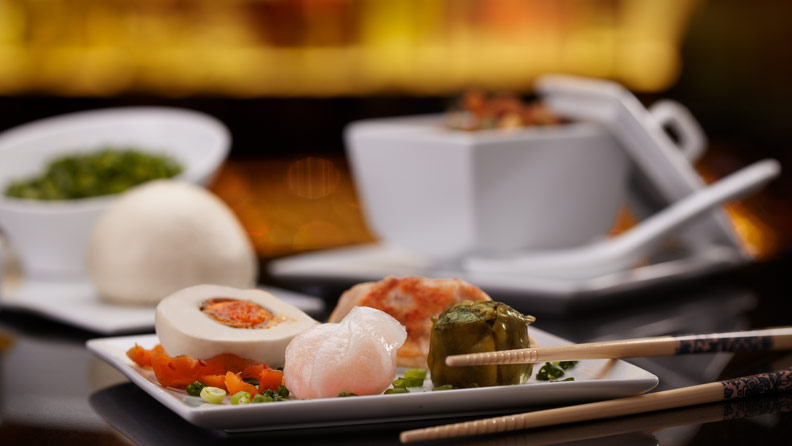 Discover the exotic flavors of the Far East with an all-new dining and entertainment destination. At Asia Noodles, you can indulge in authentic Vietnamese and Pan-Asian cuisine while enjoying thrilling table game action in our new Baccarat Room for an experience you won't forget.
hours of operation
The Great Food Exposition
Lunch: Monday - Saturday, 11 a.m. - 2 p.m.
Brunch: Sunday, 9 a.m. - 3 p.m
Dinner: Sunday - Thursday, 4 p.m. - 8:30 p.m.
Dinner: Friday & Saturday, 4 p.m. - 9:30 p.m.
1904 Steakhouse
Wednesday & Thursday, 5 p.m. - 9 p.m.
Friday & Saturday, 5 p.m. - 10 p.m.
Sunday, 5 p.m. - 9 p.m.
Monday & Tuesday, Closed
The Beerhouse
Lunch: Monday - Sunday, 11 a.m. - 4 p.m.
Dinner: Sunday - Thursday, 4 p.m. - 11 p.m.
Dinner: Friday & Saturday, 4 p.m. - 1 a.m.
Cibare Italian Kitchen
Dinner: Wednesday, Thursday & Sunday, 4 p.m. - 9 p.m.
Dinner: Friday & Saturday: 4 p.m. - 10 p.m.
Barista Bakery & Coffee
Sunday - Thursday, 6 a.m. - 9 p.m.
Friday & Saturday, 6 a.m. - 10 p.m.
Barista Breakfast: Daily, 6 a.m. - 11 a.m.
Burger Brothers
Monday - Sunday, 11:30 a.m. - 4 a.m.
Asia Noodles
Monday - Friday, 5 p.m. - 2 a.m.
Saturday & Sunday, 4 p.m. - 2 a.m.
$28 Three Course Sunset Menu
at 1904 Steak House
Enjoy a three-course dinner for $28 every Wednesday, Thursday and Sunday from 5 p.m. – 6 p.m.
1st Course (Choice of):
Caesar Salad made with romaine, parmesan, focaccia crouton
French Onion Soup made with sherry and gruyere gratin
House Salad made with baby greens soppressata, hard boiled egg, aged provolone, garlic crostini and red wine vinaigrette
2nd Course (Choice of)
6oz Prime Sirloin Steak with baked potato, asparagus and garlic herb butter
Roasted Amish Chicken with whipped potatoes, baby carrots and chicken jus
Scottish Salmon with crispy polenta, mushroom ragu, kale and sherry
3rd Course (Choice of)
Chocolate Carmel Cake
Carrot Cake